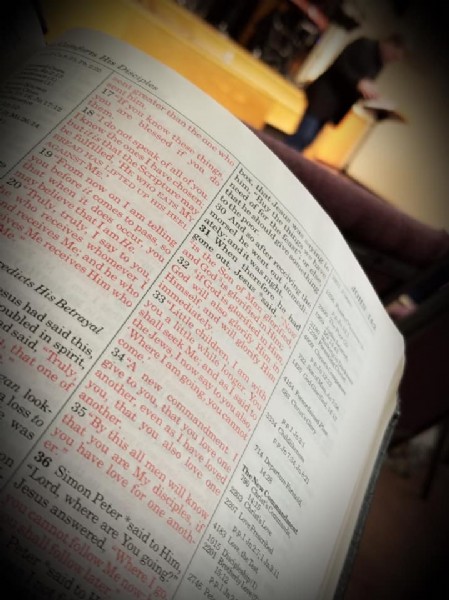 Back in the 1989 a Christian artist named Tim Sheppard wrote and recorded a song entitled "I Am Determined". This song (if I may) struck a chord in my heart. The words sank deep and at times would bring tears to my eyes as I listened to it over and over again. I tried to sing it one Sunday morning at our church service… I did not do it justice. The congregation was kind and forgiving in-spite of my attempt.
The lyric "I am determined to live for my King" took hold of my soul and rented space in my heart. I asked… "Lord, is it possible to be this determined to live for You and stay that way"?
Through the years I have come to this conclusion…. Yes it is possible, but something must come first or the determination will wane.
Determined, according to Webster's Dictionary, carries the meaning of having made a firm decision and resolved not to change it. The word also means to be firm, insistent on, committed. It is a commitment that must be preceded by something first. What do I mean? Simple. Is the object of our determination worth our commitment? To be determined we must be convinced that the object of our determination is worth it.
There is a verse that comes to mind from God's Word that I believe carries the answer. We have read this and heard it spoken and preached, yet I submit that we seem to skip over a very important word.
The Apostle Paul wrote to the Christians in Rome "For I am convinced that neither death, nor life, nor angels, nor principalities, nor things present, nor things to come, nor powers, nor height, nor depth, nor any other created thing, will be able to separate us from the love of God, which is in Christ Jesus our Lord" (Romans 8:38-39).
Convinced means to be persuaded, to be moved or affected by kind words or motives. When used in an absolute sense it means to be convinced, to believe. Dr. John MacArthur wrote in his commentary on The Book Romans that "Paul closes this magnificent chapter with what might be called a hymn of security". To be determined one must feel secure in the decision. To be convinced one must be secure
Dr. A. T. Robertson in his Word Pictures of The New Testament wrote that the word "convinced" translates carries the meaning of "I stand convinced". One stands on what one feels is secure and is steadfast on what one is convinced of.
In these verses (Romans 8:38-39) we are told that there is nothing on this earth that can separate us from God's love for us.The very things that we dread cannot detach us from His love. Why? Because it was securely build upon the very sacrifice of Jesus upon the cross for our sins (Romans 5:8).
When we stand convinced of His love it is because He said nothing can separate us from it. When we are convinced of His love, there is no question that we as believers in Christ can boldly say "I am determined to live for my King".
Just some thoughts for today.