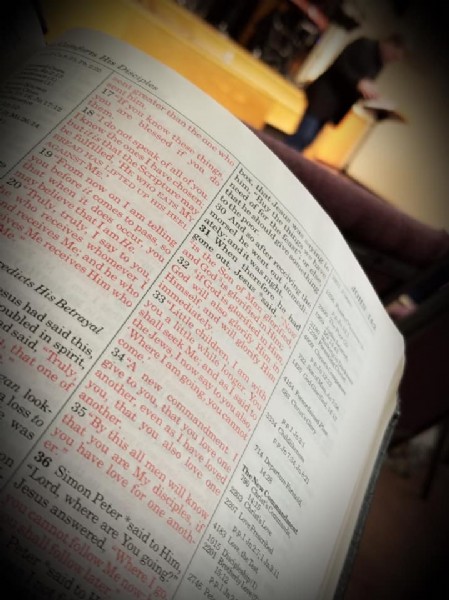 Being in the ministry for quite some time, I have heard many "kind" statements/requests from believers. As a Pastor, Preacher, Teacher and Musician, I struggle at times with some of these statements. I love God, His Word and I passionately love to worship Him with my whole heart in music. I enjoy playing my guitars and leading His people into exciting and deep adoration and praise with music. I love to see His people whole heartedly abandon themselves in honest worship in music.
Yet, there is a statement that at times concerns me as a Pastor. Now, this may sound like semantics. To a point it is. And, I am sure this little thought journey may spark some strong feelings and responses. But please just read it for what it is… a Pastor guy thinking out load.
The statement goes something like this… "I hope we worship the whole time today" or "Maybe the Lord will move and we will worship the whole time" or some variation of these words. Now please don't get offended yet. In and of itself there is nothing wrong with "worshiping the whole time". I love to do that. I look for the times when you sense and feel the prompting of the Holy Spirit to continue in musical worship. My concern is what are we saying when we make this statement in today's Church culture.
Worship in both the Old and New Testaments as a whole carries the idea of reverent devotion and response to God's very presence. Worship is simply giving worth to God. There are many Hebrew and Greek words in both the Old and New Testaments that express different ways of worshiping God. Music is but one vehicle of expressing worship, but it is not worship.
Isaiah 43:7 says "Everyone who is called by My name, And whom I have created for My glory, Whom I have formed, even whom I have made." God made us for His glory. In His very image He made us (Gen. 1:26). Since God made us for His glory should not our very life… all that we do and how we live be worship? God's Word says so in Ephesians 1:11-12 "… also we have obtained an inheritance, having been predestined according to His purpose who works all things after the counsel of His will, to the end that we who were the first to hope in Christ would be to the praise of His glory".
Our life is to be a constant living act of worship. Everything we do is to be life giving active worship of God. 1 Corinthians 10:31 tells us "Whether, then, you eat or drink or whatever you do, do all to the glory of God". Music is only a part of it… actually a small part. Worship is not music, lights, guitars, keyboards and your favorite popular worship song written by a cool Church worship team. If music is what moves us into worshiping God… then we should rethink our understanding of worship. Before the music ever begins we should be worshiping God. Worship is living a life in obedience to His Word (John 14:23 Read it). Musical worship is but an expression from a life filled with His presence and the daily working of His Word in and through us. For the Scripture says, "… the word of God, which also performs its work in you who believe" (1 Thessalonians 2:13).
Never negate the power of God's Word taught and preached faithfully in the Church. It may not be as "exciting" as music and songs that we know and love, but it is truly as powerful if not more.
The thought. Do not stop worshiping God with music, but do not negate the power of God's Word preached and taught in His Church. Remember, music is not worship. A life daily lived in Christ for His glory is the worship.
Just some thoughts for today.